The Challenge
It was wine and love that bought Augustina and Gaston Sepulveda together, in that order.
The couple approached us with plans on hitting the Australian Market with bold new flavours and strong opinions on what constitutes good winemaking. Gaston's experience came from years spent travelling and working in the largest wine regions of the world.
The challenge was to attract young adults and encourage them to try new flavours and styles of wine.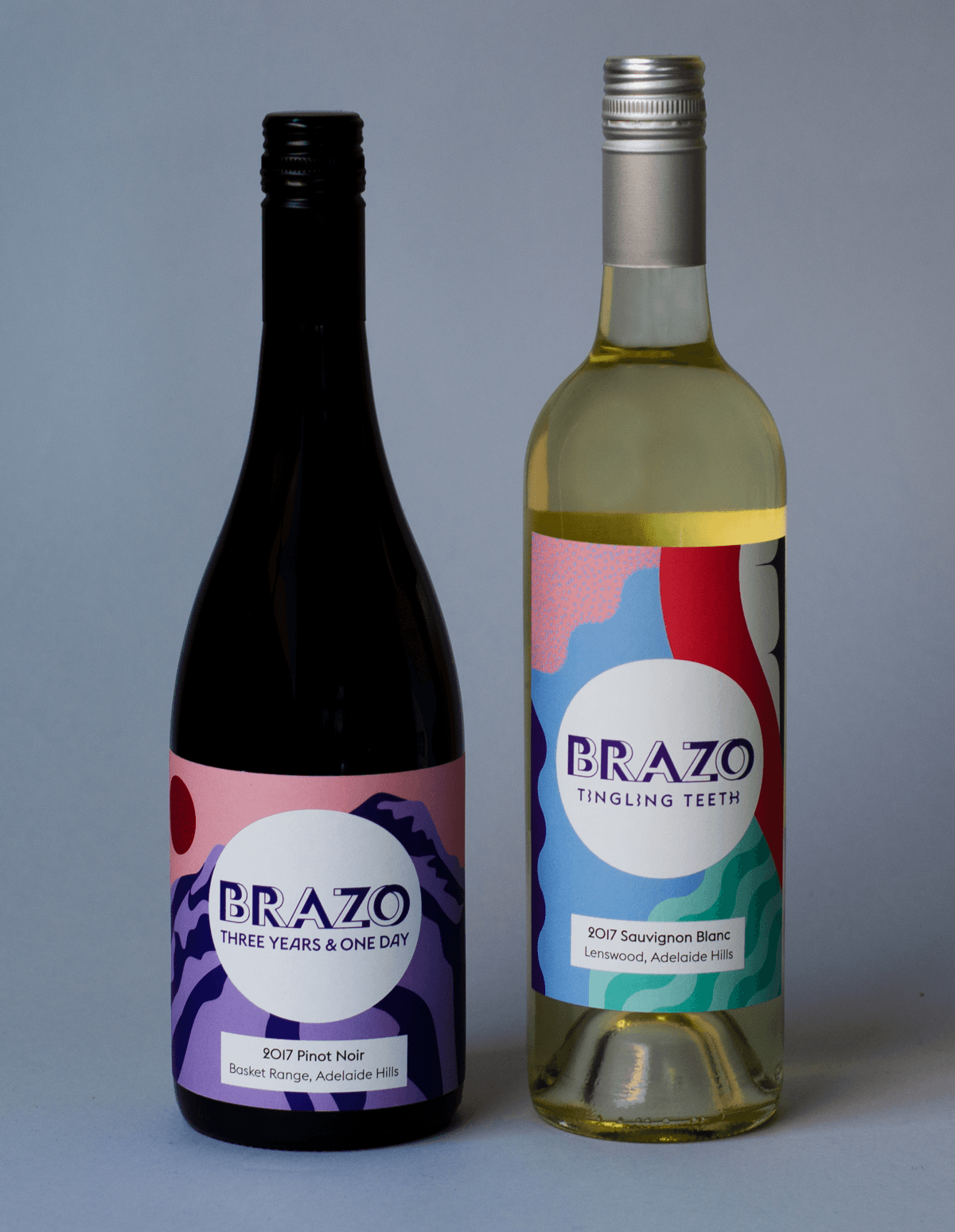 Stories of Hard Work & Adventure
The brand is based around Gaston's' experiences, adventure and hard work, traveling the world refining his craft. The word Brazo means "Arm" in Spanish, and is in reference to this hard work, as well as Gaston's approach to winemaking. It's about being hands on and being prepared to rolling up your sleeves (or possibly trouser legs), to get the best result.
Each bottle tells a story that relates to Gaston's experiences in relation to the wine. Abstract illustrations, drawing inspiration from cut paper and japanese wood block art, reference tales of adventure and exploration that are detailed the back copy.
The brand logo is a simple typographic wordmark. The wordmark was designed to be made into a single colour stamp that could be used practically in stamping wine cartons, cards and even assets around the winery.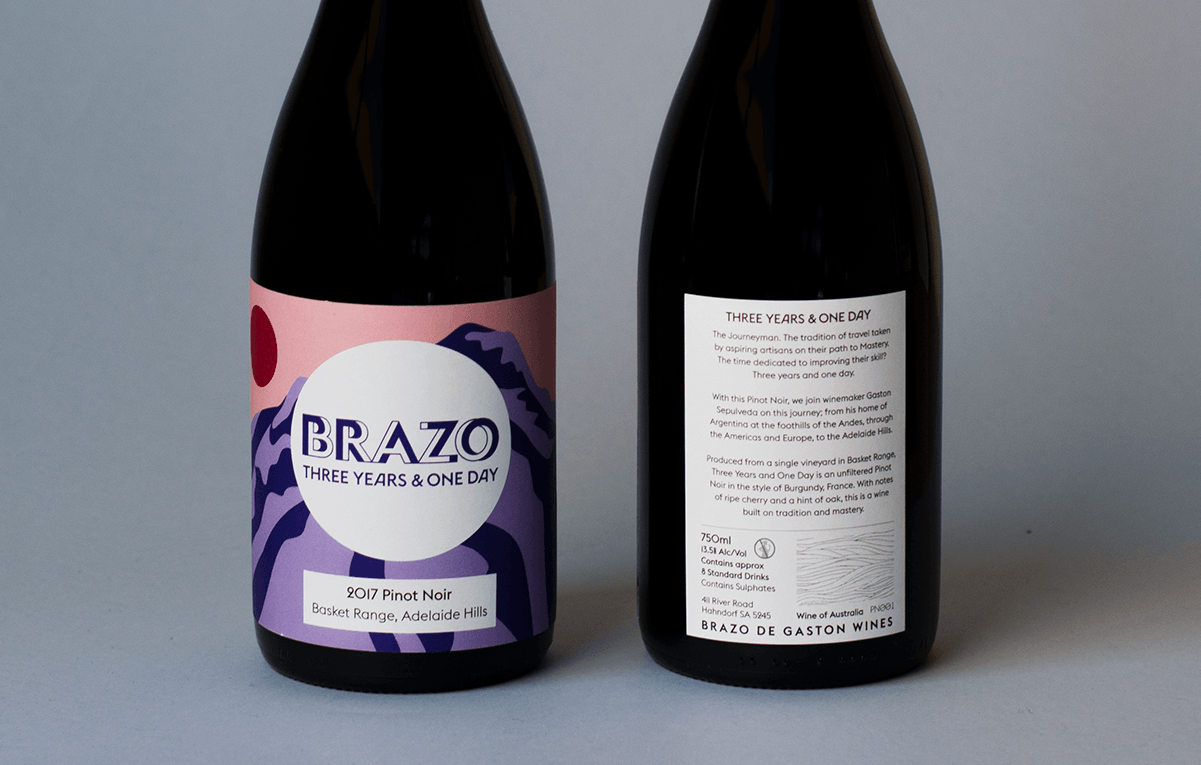 Results
The new wines were a hit with the target audience, and the initial run of bottles quickly sold out in Australia, while the brand is developing interest from international audience.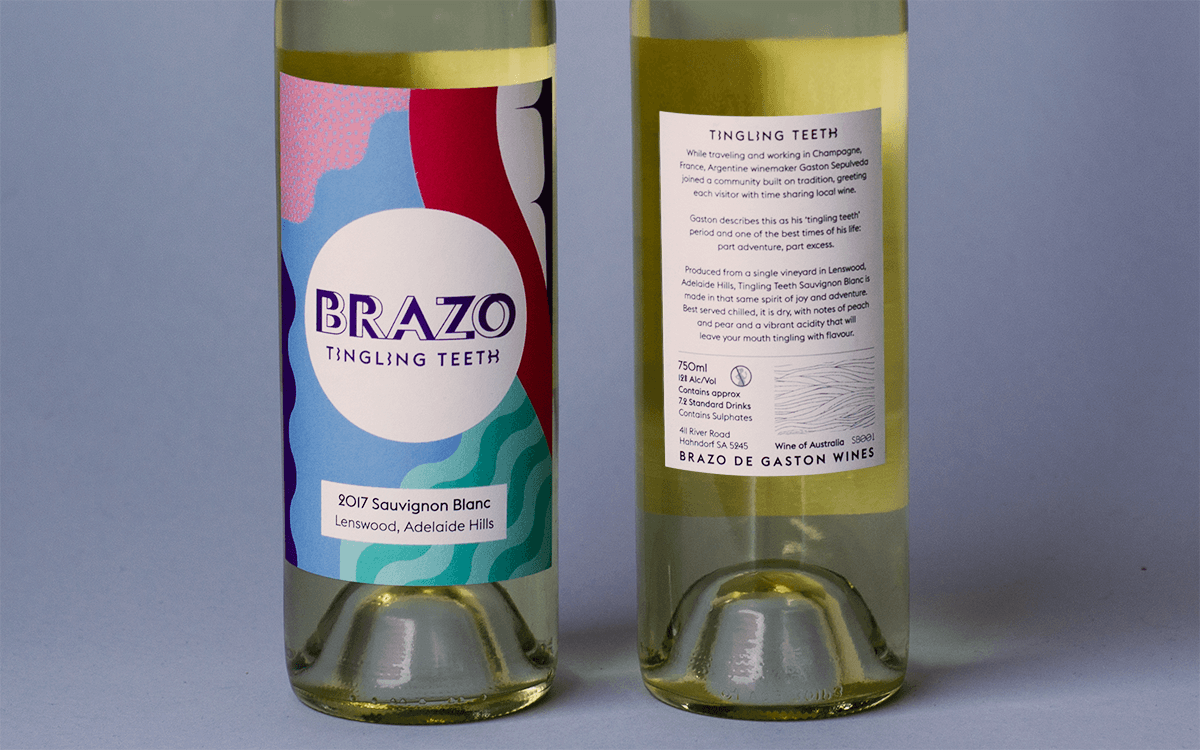 Services
Typography, Packaging Design, Wine Packaging, Persona Workshop, Physical Prototyping, Market Research, Design Research, Graphic Design.